Coffee 506 is in the AFZ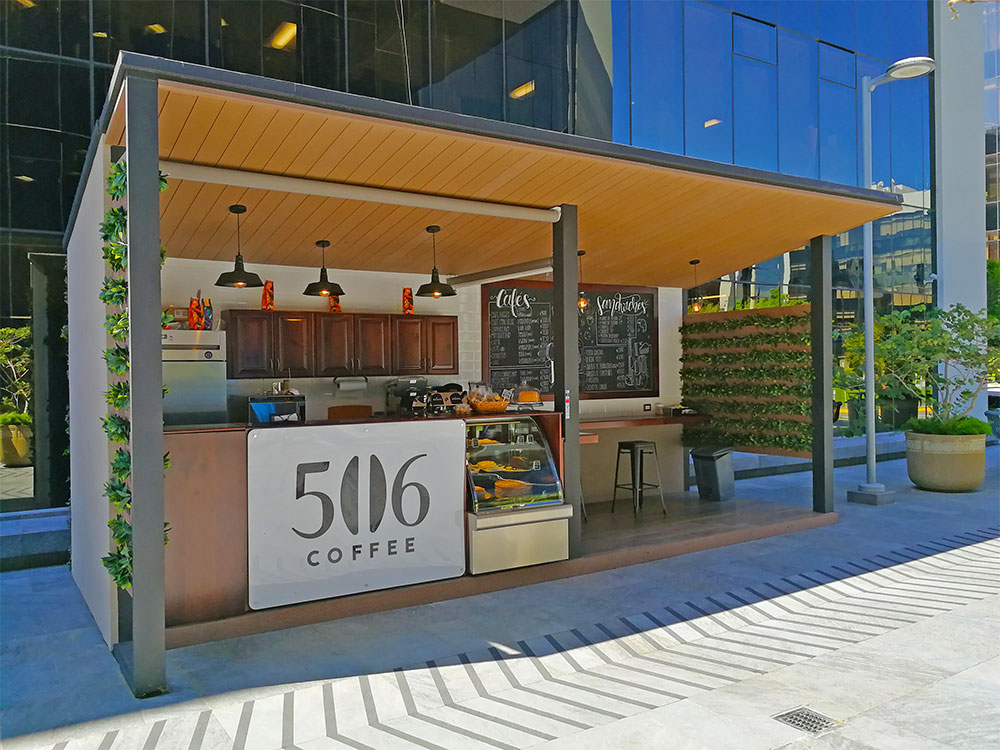 Coffee and pastries of the highest quality are now available in the AFZ (America Free Zone) with Coffee 506, a new coffee shop that offers export products produced in Costa Rica.
Harvested in Naranjo and from 100% red beans, Coffee 506 offers a drink with a unique citrus flavor, similar to orange and with a hint of honey after consumption. Your drink, accompanied by excellent pastry options prepared by two professional chefs, elevates the coffee experience for our clients.
We offer affordable prices with high quality products such as Chilean cake, carrot cake and chocolate cake. We also offer the very best in customer service. You can even purchase the 340 gram coffee bags, so that you may also enjoy it at home.
Alberto Quirós, owner of the brand and local chain, says that in addition to the excellent quality and flavor they offer, they are very proud to be the only coffee benefit that has the carbon neutrality certification in the world, in addition to the award of the Costa Rican Ecological Blue Flag.
You are invited to visit us located on the Boulevard between buildings F-31 and F-32, Monday through Friday from 7am to 4pm.